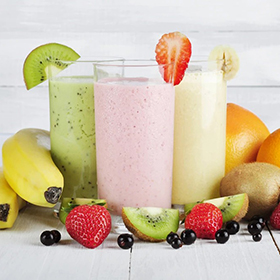 The study shows the benefits of more fruit to prevent diabetes and reduce diabetic complications for diabetics. Unfortunately, fruit has been put in with all the foods where sugar is added just because it has sugar in it. People are being driven away from consuming more fruit and I have argued against poor advice given to diabetics for years. If it is no bad show me the evidence.
While sugar is a major culprit in diabetes it is not a sugar illness it is a mithochondrial dysfunction brought about by sugar and other poor diet (trans fats, artificial sweeteners etc), microbiome issues and lifestyle including stress, inactivity and loss of metabolic tissue and even toxins in the environment. The difference is that the sugar in fruit comes with a large array of essential nutrients including vitamins, minerals, antioxidants and anti-inflammatory ingredients, fibre, enzymes, water and prebiotics. All of these are potentially involved in repair of the mitochondria.
Of all the studies I have looked at they show that, even for diabetics, fruit is beneficial even when it comes to blood sugar levels. When fruit is consumed the sugar in it does not behave the same way that added sugar does. There are many potential reasons for this but we need to look beyond just basic concepts like if sugar is bad all foods that have sugar in them must be bad. This is naive and does not reflect the complexity of the human body.
This study was of 0.5 million adults in China over 7 years of follow-up. It found that among those without diabetes at baseline, higher fruit consumption was associated with significantly lower risk of developing diabetes with a clear dose–response relationship. That is the more fruit the lower the diabetes. In addition, among those who had diabetes at the beginning of the study, higher fruit consumption was associated with lower risks of all-cause mortality and micro vascular (small blood vessel) and macro vascular (large blood vessel) complications.
"In this large epidemiological study in Chinese adults, higher fresh fruit consumption was associated with significantly lower risk of diabetes and, among diabetic individuals, lower risks of death and development of major vascular complications."