The silent epidemic reflux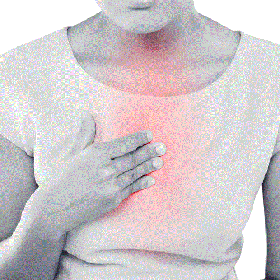 Reflux is not a single condition but has many differences between individuals as well as many potential causes and related conditions or co morbidities. Comorbidities are the other conditions which occur with it at the same time. Hence why it is so important to fix this condition in a holistic systematic way.
The research shows the common digestive diseases such as gastroesophageal reflux disease (GERD), chronic gastritis, duodenogastric reflux, and irritable bowel syndrome (IBS) have considerable overlap and symptom fluctuation over time.
Comorbidity and GI conditions
Dyspepsia with GERD
IBS in 65% of GERD patients 350% higher and IBS sufferers are 4 times (400%) more likely to have GERD that of individuals without IBS.
Functional Bowel Disorders (FBD) (700%)
Celiac disease 500%
Non celiac gluten sensitivity
Eosinophilic esophagitis
Dental caries, dental erosion, mucosal lesions and oral bacterial
CVD and metabolic comorbidities
Acute Myocardial Infarction (heart attack) 48%
Atrial fibrillation 31%
Angina pectoris
Diabetes Mellitus 200%
Nonalcoholic fatty liver disease (NAFLD) The prevalence of GERD symptoms was more than twice that in NAFLD patients than controls (61.2 vs. 27.9%).
Idiopathic pulmonary fibrosis (IPF)
Chronic rhinosinusitis (CRS).
Chronic obstructive pulmonary disease (COPD)
Rheumatoid Arthritis. 2.84-fold increased risk of RA
Psoriatic Arthritis
Acne
Alopecia areata
Fibromyalgia (FM).
Bladder pain syndrome/interstitial cystitis (BPS/IC)
Mental Health comorbidities include
Mood disorders
Personality disorders
Stress
Sleep disturbance.
Bipolar disorder 229%
Major depressive disorder (MDD) 316%
State anxiety 89%
Trait anxiety 78%
PTSD