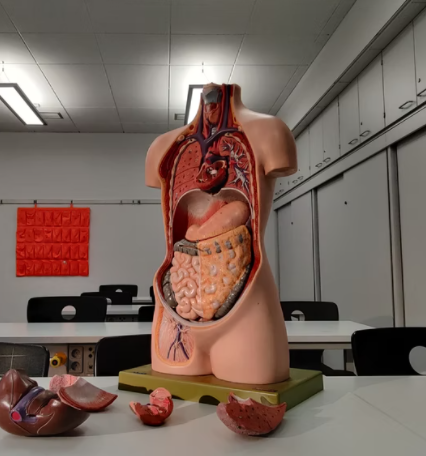 Inflammatory Bowel Disease (IBD) includes both ulcerative colitis (UC) and Crohn's disease and is a chronic inflammatory disorder affecting the colon and often accompanied by various complications including other gut conditions as well as multiple other chronic and sometime acute conditions. Research for example has shown that Inflammatory Bowel Disease (IBD) is associated with an increased risk of cardiovascular diseases, peripheral vascular diseases, chronic pulmonary diseases, connective tissue disease/rheumatic diseases, renal disease, liver diseases, peptic ulcer disease, and cancer.1 So it is important to fix this as soon as you can. 
Unfortunately, the prevalence of IBD has increased substantially over the past decades and while the precise causes remains unclear, many studies show that diet, oxidative stress and inflammation play a pivotal role in the initial cause and progression of the disease. In a study of 62 UC patients and controls, those in the highest group of dietary antioxidants (Total Antioxidant Capacity) had a 89% lower risk of UC 2.  So make sure your diet is rich in antioxidants.
In a study of 58 patients with UC and 123 healthy control participants, those who were in the highest group of the healthy eating index had a 66% lower risk of UC than the lowest group 3. Similarly in a study of sixty-two newly diagnosed cases of UC subjects those in the highest group of the healthy dietary pattern had a 79% lower risk of UC, whereas the consumption of an unhealthy dietary pattern was associated with a 339% increased risk of UC 4. 
The evidence also shows that specific dietary patterns are also associated with the risk of IBD, particularly among unhealthy and Western dietary patterns. In one study a high-protein intake was associated with a 2 times increase in the risk of IBD and the highest protein consumption a 4.391 times increased risk. In contrast, the high-vegetable dietary pattern shows a significant protective effect on IBD 5. While in a study of 111 ulcerative colitis (UC) patients and 128 Crohn's patients a higher consumption of sweets was positively associated with 286% increase UC risk whereas the consumption of sugars and sweeteners increased the risk of Crohn's disease by 212%, sweets 283%, fats and oils 264% and fish and shellfish 241% and the intake of total fat 286%. While the intake of vitamin C was associated with a 55% reduction in the risk of UC 6.  
Overall, the studies show a remarkable consistency in the type of foods that contribute to the development and progression of IBD. Similarly, studies show that particular dietary patterns are associated with healing these conditions, which is why we are running our seminars on Healing The Gut. Using hundreds of studies we are able to show that particular foods, nutrients and lifestyles can play a big role in repairing and recovering from IBD and IBS along with other gut conditions.
References
1 Comorbidity before and after a diagnosis of inflammatory bowel disease Charles N. Bernstein, Zoann Nugent, Seth Shaffer, Harminder Singh, Ruth Ann Marrie First published: 22 June 2021 https://doi.org/10.1111/apt.16444
2 ORIGINAL ARTICLE. Dietary total antioxidant capacity and risk of ulcerative colitis: A case-control study Jamal Rahmani, Hamed Kord-Varkaneh, Paul M. Ryan, Samaneh Rashvand, Cain Clark, Andrew S. Day, Azita Hekmatdoost, First published: 30 September 2019 https://doi.org/10.1111/1751-2980.12823
3 ORIGINAL ARTICLE Free Access Healthy Eating Index-2015 as a predictor of ulcerative colitis risk in a case–control cohort Jamal Rahmani, Hamed Kord Varkaneh, Paul M. Ryan, Meysam Zarezadeh, Samaneh Rashvand, Cain Clark, Andrew S Day, Azita Hekmatdoost, First published: 21 October 2019 https://doi.org/10.1111/1751-2980.12826
4 Gastrointestinal Conditions. Dietary patterns and risk of ulcerative colitis: a case–control study S. Rashvand, M. Behrooz, M. Samsamikor, K. Jacobson, A. Hekmatdoost, First published: 22 February 2018 https://doi.org/10.1111/jhn.12544
5 Tayyem, R.F.; Qalqili, T.R.; Ajeen, R.; Rayyan, Y.M. Dietary Patterns and the Risk of Inflammatory Bowel Disease: Findings from a Case-Control Study. Nutrients 2021, 13, 1889. https://doi.org/10.3390/nu13061889 
6 Dietary risk factors for inflammatory bowel disease A Multicenter Case-Control Study in Japan Naomasa Sakamoto MD, Suminori Kono MD, Kenji Wakai MD, Yoshihiro Fukuda MD, Masamichi Satomi MD, Takashi Shimoyama MD, Yutaka Inaba MD, Yoshihiro Miyake MD, First published: 14 December 2006 https://doi.org/10.1097/00054725-200502000-00009