Welcome Everyone,
Thanks for having a closer look at the six great reasons you should join our very exciting and new 12 month Membership.
This is for you if you love Dr Dingle's science based, fun, health educational seminars.

If you want to transform your health, or you need support on your health journey.

 You have taken control of your health and wellbeing and are not looking for a one size fits all solution to your gut health puzzles or bandaids for your symptoms .

Complete access to all our Master Classes,  unpacking the Evidence based science, so  you can start making changes now and regain your quality of life; symptom free, without drugs or nasty side effects. 

Our simple step by step programs are packed with easy, accessible, low cost solutions, which will have you feeling optimistic, confident and supported, as we walk you through how to build on  your health, quickly and easily. 

Our Health Library topics continue to grow and so do our programs as we add new resources each month, so you will never run out of information to follow in your 12 month subscription!!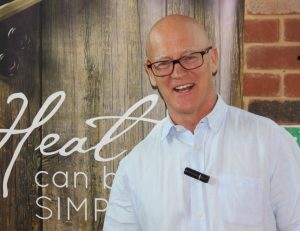 Your Investment
Membership introductory offer $75 for 12 months gives you access to our library of online Health resources, which we continue to add to!!!                  valued at over $450
What you get: Hours of our cutting edge, informative, solution based  and entertaining  Lectures and Programs.
Dangerous Beauty Seminar

 Why we need to supplement Seminar 

The great cholesterol deception Seminar

Plus a free copy of our beautiful journaling Ebook "The Gratitude Guide" Living with Bliss

Interesting health articles on Various health topics

The Gut Healing Protocol from our Best Selling book  Ready Set Gut Health.
Audio presentations.
Toxic Clean- toxic chemicals we use to clean that harm our gut health

Clean living- Simple steps in our Diet, Environment, Attitude and lifestyle to improve our Gut health and avoid gut toxins
If you want to change your gut health experience for the better and once and for all!!! invest now.
Level
Price
Membership
$75.00 now.
Membership expires after 1 Year.
Select