Laydship LS658 organic essence extractor – code is DingleTourDiscount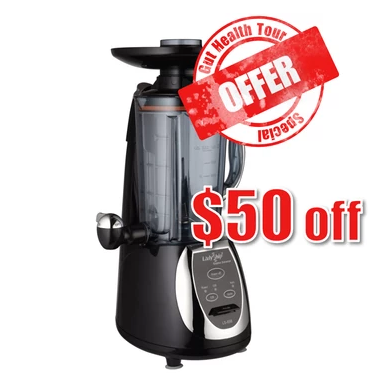 A blender like no other…
Not all blenders are created equal. Brand name and price are also no indication of blend quality and functionality.
When you purchase a LadyShip blender you purchase far more than any ordinary blender.
It is the only blender that has a tap… it is also the only blender that has a complete inter-changeable filtration system, which allows you to make nut milks without the need for a bag.
It is the only blender in the world that can make coffee.
Whether you are blending, juicing, milling, mixing, macerating, hot or cold the LadyShip Organic Essence Extractors are a must have in every kitchen.
The discount code is: DingleTourDiscount
Here is how it works:
Add the machine to the cart
Go to the checkout
Add this discount code: DingleTourDiscount to the Discount Code field in the order summary
Pay via PayPal Express or use your Credit Card via Stripe
SUBSCRIBE NOW
Subscribe to my monthly newsletter full of healthful tips, tools and promotions.